For tax help you can trust in and around Raleigh, turn to the experienced and knowledgeable pros at Taxation Solutions, Inc. We're the local region's tax relief company of choice, bringing together quality work with exceptional customer service. What else sets us apart from other tax relief companies in the area? Our team has a combined four decades of experience in tax resolution services, and we have extensive training in our field. Whether you need to speak with a tax attorney regarding tax court representation or you need another certified tax resolution specialist to prepare for an IRS audit or petition to have tax penalties lifted, we've got you covered. Call today to schedule your initial consultation, and to get a free cost estimate for the tax assistance you need!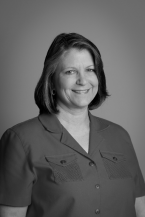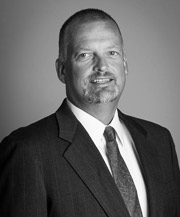 Taxation Solutions, Inc. offers the following tax resolution services:
Back tax filing
Tax settlement negotiation
IRS penalty abatement
IRS audit representation
Business tax help
Payroll tax help
Tax attorney representation
Tax relief for truckers
And more!
We have tax lawyers and other tax resolution specialists on staff, all of whom are standing by to meet your needs. After speaking with you about your tax problems, we'll connect you with the best person for your case. We're one of the most trusted tax relief companies serving Raleigh and the surrounding area, because we care about giving our clients personalized and effective tax relief services.
40 Years of Tax Help Experience
The team at Taxation Solutions, Inc. has a combined 40 years of experience in tax relief services, and we've been in business since 2008. We'll call on everything we've learned in those years on the job to ensure that you get efficient and accurate answers to your tax problems. When you're hiring tax lawyers or other tax pros, experience matters—and Taxation Solutions, Inc. has that in spades.
Licensed & Insured Tax Resolution Specialists
In addition to our extensive experience, Taxation Solutions, Inc. is proud to be fully licensed and insured. We are also affiliated with the American Society of Tax Problem Solvers, the National Association of Enrolled Agents, and the National Association of Tax Professionals. We strive to stay up to date and informed about issues that affect our clients, in order to provide superior tax problem resolution that gives you peace of mind.
Emergency Tax Assistance Available
Do you need tax problem help in a hurry? Whether your IRS audit deadline is looming or your back taxes have become so severe that you're about to face seizure of your assets, Taxation Solutions, Inc. is ready to step in. We offer emergency help with back taxes, tax penalties, tax settlements, and much more. We'll be there for you when you need us most.
For more information about what makes Taxation Solutions, Inc. one of the best tax resolution companies serving Raleigh, call or e-mail us now! We look forward to helping you become IRS compliant and experience tax debt relief.